How to Trademark a Phrase
In the digital age, a slogan is extremely valuable. As such, you may be wondering how to trademark a phrase or slogan. Your ability to guarantee ownership over something beneficial to your product or service, be it a phrase, slogan, or term, is an immensely valuable part of increasing brand awareness. But how does one trademark a phrase? How much does it cost to trademark a phrase? We will be discussing these factors in details in the article below — without further delay, let's get started. 
What does Trademarking a Phrase Actually Mean?
To trademark something simply means, to register a concept — no matter what it is, it can be a name of a service, product, or phrase — it's vital to ensure that it is owned by you. Using a highly marketable phrase without first acquiring a trademark means that anyone can register that phrase for themselves, and by extension, steal your intellectual property by beating you to the punch. They can do so even though the phrase may be your own invention, without a trademark the courts have no way of verifying that the invention is yours. With that in mind, the trademark process can be accurately summarized as, the process one must undergo in order to verify in a legal sense, that a concept is their invention.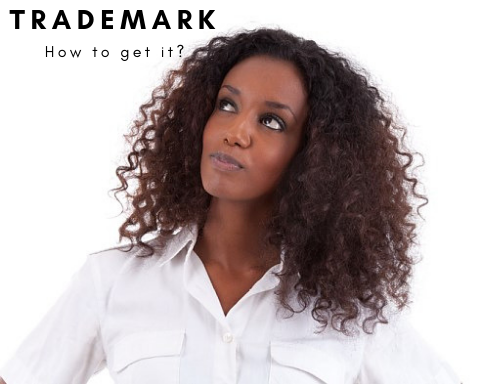 Benefits for Business
If your phrase or brand is not trademarked, your intellectual property (phrases or slogans) can be used in bad faith by someone else for their own business. A number of horrific situations can arise from this. 
One of the worse things your untrademarked phrase or brand may be susceptible to is, a predatory third party successfully making your slogan more identifiable with their brand in comparison to yours. Without a trademark, there aren't any legal actions that you can take. 
A second negative impact that your phrase or brand may have is, smaller businesses may use your phrase or brand for an inferior quality merchandise. In this case, not only have you lost a potential sale, but you would have lost your brands potential of becoming recognized as the best. In conclusion, your brand's reputation will be discredited. 
Difficulties And Challenges
The first and most likely challenge is someone already having a trademark similar to the one you are hoping to register. For example, if you were to start a T-Shirt company and wanted to get a trademark for "Blue Bird Designs". In this case, if a similar trademark "Blue Eagle Apparel" was registered before your brand, you may have difficulties making the mark successfully as potential customers may become confused by the brands' names. 
The second most likely challenge would be one where the phrase you are attempting to trademark already has a commonly used secondary meaning. If the slogan you're looking to acquire is used frequently in a non-proprietary context, like 'cars,' for instance, then your trademark application will be rejected. That's because thousands of people are willing to start a car company, and if only one person had the right to the word "cars" for marketing purposes, then they will have an overwhelming advantage in the market. 
Success Stories
Advertising firms have come to realize that slogans can be just as valuable as the products they represent. This idea is especially true in the digital age, where the ability to sell something is often a far more valuable skill than the talent to create something of quality. 
Some remarkably successful — and trademarked — phrases you likely hear on a daily basis: "Just Do It" (Nike), "I'm Lovin' It" (McDonald's), "Practically Magic" (Apple), to name just a few. Every legendary brand has an equally legendary slogan to go with it, and yours should be no exception.
How to Trademark a Slogan or Phrase in the US
Here are the steps you should take if you're curious as to how a phrase can be trademarked. These steps are as applicable for someone who wants to trademark a phrase for a T-Shirt as they are for someone making a fitness or lifestyle brand, so don't worry about them not applying to you. 
Find The Phrase You Want To Trademark:
Step One: You will need to run this phrase or slogan through the database available at USPTO.gov (U.S Patent and Trademark Office) to ensure it isn't similar to an existing phrase or slogan.
Step Two: Submit The Application Applications are available electronically at USPTO.gov. 
Step Three: Wait For The Office To Contact You Once reviewed, the USPTO will inform you of whether or not your trademark has been approved. If it has, respond to them as quickly as possible — it isn't uncommon for them to take a long time to respond, so giving a reply as soon as possible mitigates this nuisance. You might need an attorney to respond to some objections.
Step Four: Wait After getting your phrase is approved, you should wait until your mark is finally registered. This process will take months, but once completed, your slogan or phrase will be 100% your property. You will also be able to select whether or not you want to use the "TM" or "SM" symbol at the end of your slogan — "TM" is recommended, as it's vastly more recognizable of the two. 
Step Five: Maintaining Your Trademark Once your trademark has been registered and approved, you will still need to check in with the USPTO periodically to ensure that the trademark is still active. You should submit a statement every 5 years, confirming that you are still using the mark. This process is in place so that inactive registered trademarks can be made available for use again.