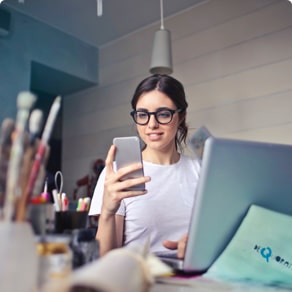 We all want a trademark registration to be a straightforward process without any obstacles and delays. However, the truth is that sometimes trademarks receive objections or oppositions.
In this article, we will explain what these objections are and what you can do to avoid them.
Technical objections: you filed an application for a logo, but forgot to attach the logo; forgot to write the description of your trademark; the logo is in the wrong format or is too big; the description does not correspond to the chosen class; the description is too vague. There can be hundreds of reasons, however, the main idea is that you did something wrong with the application. That is why it's a great idea to hire Bonamark for your filings. Our attorneys will check your application before filing and will determine all the weak spots.  Therefore, the probability of such objection if filing with Bonamark is extremely low.
Trademarks are not domains. If there is no identical domain name, you can register yours; that is the basic rule. It's not like this with the trademarks: even similar trademarks can be an obstacle. Because of this, the most common reason for an objection is a confusingly similar trademark, which was filed before your trademark. The examining attorney studies the register in order to determine if there are any conflicts with previously registered trademarks before he accepts your trademark. This is a subjective process since an employee of the Trademark Office performs the search and determines if one trademark is similar to another.
 
Sometimes owners of trademarks decide that an accepted trademark is a threat and infringes their rights. In this case, within a specially determined period they may present their arguments why they believe that the trademark should not be registered. The process is called an opposition; however, it does not exist in all the countries.
The owner of the cited trademark must respond to objections (called "office actions" in the US) and oppositions if they want to defend their trademarks. Our attorneys can help you in preparing the responses to objections, oppositions and office actions in all the countries of the world. However, we recommend ordering our Study before filing your trademark in order to determine any possible obstacles on the way to obtaining your trademark. 
Do not hesitate to contact us, if you have any questions.