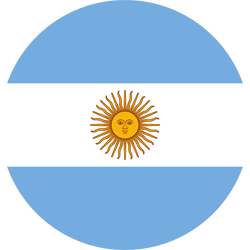 A registered mark in Argentina is protected for 10 years from the date of registration. The owner of the mark must timely renew the trademark or the mark will be abandoned (cancelled) and will lose protection in the country.he Trademark Office will notify the representative of the mark owner, however, the Office is not liable if no notification has been received.
The renewal must be submitted 6 months before the expiration date or within 6 months of the grace period. 
Trademark renewal schedule and fees
The price is US$539 for one class, Argentina does not have a multiclass system. At the same time, we will offer a US$100 discount for each additional mark to renew. The government fee is included in the price, taking over the mark (changing representative) is included in the price. 
Trademark renewal process
Please contact us using the following form in order to request a trademark renewal. The process is rather simple, our attorney will become your representative and will pay the renewal fee. However, to change the representative in Argentina a legalized (apostilled) Power of Attorney will be required.  
How to apply
Documents required: a Power of Attorney; an affidavit of use for the renewal of a Trademark as well as a Mid-Term Declaration of Use
An affidavit of use for the renewal of a Trademark - is a document in which the trademark owner confirms that the mark has been using in the last 5 years. The document must be notarized for local brand owners and legalized for foreign registrants.
The registration number (and if possible, the application number) the trademark name, class and logo in JPG (if applicable). 
How long the renewal process is
The process takes approximately 2-4 months.
Possible issues during the renewal process
A trademark must be in use in the previous five years to its renovation. If a mark was not in use it might become vulnerable to cancellations, if the affidavit is filled out incorrectly the Office might object the renewal.
Document confirming a renewal.
A new Certificate of Registration valid for 10 years.
 
What if the deadline is missed?
After the expiration date a grace period of 6 months is provided to the registrant to renew the trademark paying an extra fee. If the grace period is missed the mark will be abandoned. A new mark in Argentina must be requested: https://bonamark.com/countries/argentina