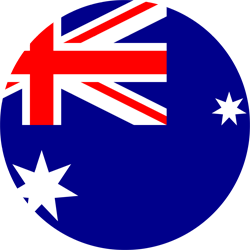 An Australian trademark is valid for 10 years from the date of application. The owner of the mark must timely renew the trademark or the mark will be abandoned (canceled). The Trademark Office will notify the representative of the mark owner, however, the Trademark Office takes no responsibility for timely informing the owner.
The renewal must be submitted 12 months before the expiration date or within 6 months of the grace period. 
Australia Trademark renewal fee schedule
The price is US$509 for one class, US$379 per extra class. The government fee is included in the price. Discounts apply for a multi-class mark.
Trademark renewal process
Please contact us using the following form in order to request a trademark renewal. The process is rather simple, our attorney will become your representative and will pay the renewal fee. 
How to apply for a renewal in AU
No documents required, only the payment of the fee.
How fast the process is
The process takes approximately 1-2 days and a notification will be issued.
Possible issues during the renewal process
What if the deadline is missed?
Grace period is 6 months ($100 for each additional month after the expiration date, up to AUD 600 for 6 months). 
After the grace period, if you didn't renew your mark, your trade mark will be removed from the register and can't be restored. You will have to register a new one here: https://bonamark.com/countries/australia
How to update owner details?
Change of name or address must be completed before starting the renewal process of renewing a mark in Australia.