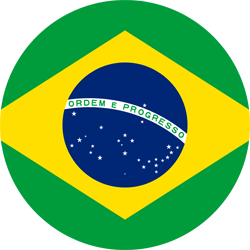 Trademarks in Brazil
renewable for a period of 10 years.
valid for 10 years from the registration grant date.
A mark can be renewed within 12 months before the expiration of the current trademark registration.
Trademark renewal schedule
How much does a trademark renewal in Brazil cost? What is the price of renewing a mark?
The price is 819$ for one class, there was no multiclass filing system in Brazil before 2021-2022 and each class is a separate mark. We will offer a discount for multiple renewals.The government fee is included in the price.
Trademark renewal process
Please contact us using the following form in order to request a trademark renewal. The process is rather simple, our attorney will become your representative and will pay the renewal fee.
How to apply
Documents required: We only need a signed scanned PoA (Power of Attorney) in order to proceed with the service. The document should be simply signed and scanned. 
How fast the process is
The process takes approximately 3-5 days and a digital Renewal Certificate is issued within 1 month. The mark is protected for 10 days from the trademark expiration date. 
What if the deadline is missed?
Grace period is 6 months after the expiration date, the additional payment is +150 USD per mark during the grace period. 
After the end of the grace period the mark expires without any ways of restoration, a new mark must be filed: https://bonamark.com/countries/brazil
Renewal Deadline Calculation:
Filing date: 01.09.2019
Registration date: 01.09.2021
Expiration date: 01.09.2031
The earliest date for filing a renewal: 31.08.2030
Grace period starts and ends: 01.09.2031-01.03.2032
Please be informed that the dates are determined to the best of our knowledge and we take no responsibility if the calculations are incorrect or if the Office changes its approach to calculating the dates. We recommend that you contact us with an actual case in order to determine the renewal date with the highest accuracy possible.