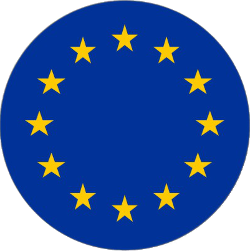 A EUIPO trademark is renewable for a period of 10 years and valid from the filing date.
A mark can be renewed for an indefinite amount of further periods each of 10 years.
A mark can be renewed within 6 months before the expiration of the current trademark registration.
Trademark renewal fees for the European Union
The price is 1149$ for one class in the EUIPO (OHIM). The government fee is included in the price. There is an extra fee per each additional class, which depends on the number of classes in your registration. Contact us for more details at [email protected]
Trademark renewal process (EUIPO)
Please contact us using the following form in order to request a trademark renewal. The process is rather simple, our attorney will become your representative and will pay the renewal fee. After this the mark is renewed. It is possible to renew a mark without changing the representative as well. In this case we will not be able to inform you of the upcoming deadlines.
How to renew in the EUIPO
Documents required: No additional documents are required in order to proceed with the service.
How fast the process
The process takes approximately 2-3 days, and a Notification of entry in the Register is issued. A new Certificate of Registration will not be issued by the EUIPO. 
What if the deadline is missed?
The mark can be renewed within a grace period of 6 months after the expiration date, an extra fee must be paid. 
After the end of the grace period the mark expires without any options to restore it and a new mark must be filed. You can apply  in this link: https://bonamark.com/countries/european-union
Deadline Calculation (example)
Filing date: 01.09.2019
Registration date: 01.09.2021
Expiration date: 01.09.2029
The earliest date for filing a renewal: 01.03.2029
Grace period starts and ends: 01.09.2029-01.03.2030
Please be informed that the dates are determined to the best of our knowledge and we take no responsibility if the calculations are incorrect. We recommend that you contact us with an actual case in order to determine the renewal date with the highest accuracy possible.