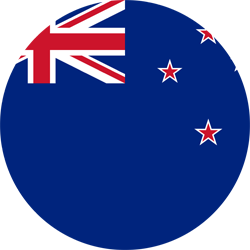 1. Trademark Renewals in New Zealand
A trademark registration is valid for 10 years from the filing date. The owner of the mark must renew the trademark every 10 years or the mark will be abandoned (cancelled). The Trademark Office will notify a representative of a trademark owner, however, the obligation to timely renew the trademark lies on the trademark owner. Not receiving a notification will not be considered an excuse for not renewing a trademark during the prescribed period. 
The renewal must be submitted 6 months before the expiration date or within 6 months of the grace period. 
2. New Zealand trademark renewal deadlines
A mark filed on 01.09.2021 and registered on 10.06.2022 will be up for renewal on 01.09.2031.
3. Trademark renewal fees in NZ
The price is US$399 in one class, US$249 per extra class. The government fee is included in the price. 
4. Trademark renewal process
Please contact us in order to request a trademark renewal. The process is rather simple, our attorney will become your representative and will pay the renewal fee. 
5. How to apply
Documents required: no documents required in order to renew a Trademark in New Zealand. The only requirement is to pay the renewal fee and the process is completely online.
6. How fast the process is
The process takes approximately 1-2 days, and a digital Notification is issued.
7. How long is the grace period in New Zealand?
The grace period is 6 months after the expiration date and if a mark is not renewed during this period it will expire without any way to restore it. You can order a new one here: https://bonamark.com/countries/new_zealand
Example: 
Expiration date: 01.09.2031
The earliest date for filing a renewal: 01.03.2031
Grace period starts and ends: 02.09.2031-02.03.2032