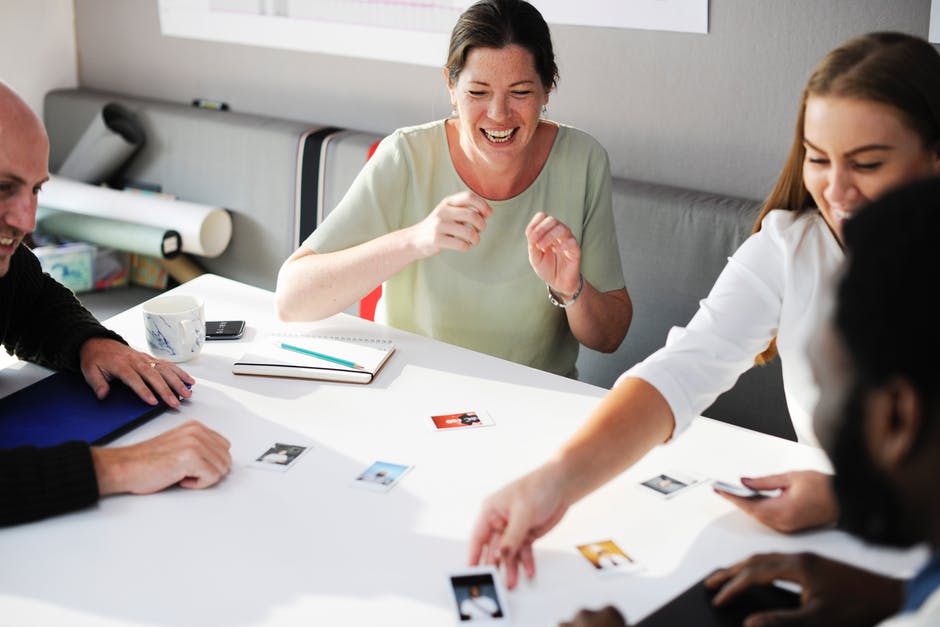 Why isn't Amazon accepting my brand Registry?
In some cases you have everything in place: you registered your trademark, you have a website, you printed the name of your trademark on the packaging and products. However, Amazon doesn't accept your Brand Registry. What can be the reason?
Keep on reading!
1. There is no contact information available for the public contact listed on the website for the agency that registered your trademark. Aka no contact information available problem.
This happens if you applied for your trademark yourself. When you apply for the Brand Registry, Amazon deals with trademark owner and the brand applicant as 2 different parties. Amazon needs someone who can prove that you own the trademark. Usually, the Trademark Office publish your address or the address of your company online, however, it does not disclose your email.
Amazon will need an email of the owner in order to contact him and check if he or she applied for the Brand Registry. The email must be obtained from a reliable source. As your email is not published, they will contact your representative. No representative? They will reject your application.
In order to check that the person applied for the Brand Registry and the one owning the trademark is, in fact, the same person, Amazon needs to contact your representative, whose email is available online. For example, we represent a client in the UK. Amazon can easily find our information online by searching Bonamark.com.
A compliance manager can send us the verification code and we will receive it and forward to our client. We know our client, Amazon knows us and we can confirm that you are the owner of the trademark.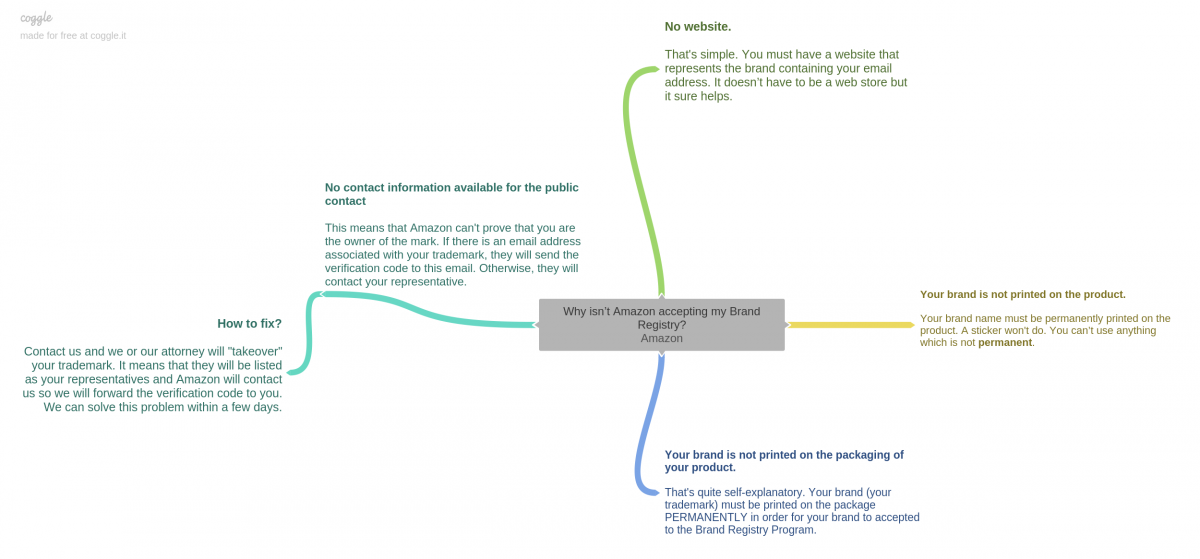 How to fix the "no contact information available" problem?
a) Change your details. Some Trademark Offices allow listing your email online. You will be heavily spammed so make sure that you have a special email for this. The UK IPO will refuse to publish your email/phone on the public registry though.
b) Contact us and we or our attorney will "takeover" your trademark. It means that they will be listed as your representatives and Amazon will contact us so we will forward the verification code to you. We can solve this problem within a few days.
2. No website.
That's simple. You must have a website that represents the brand containing your email address. It doesn't have to be a web store but it sure helps.
Get yourself a domain and install a WordPress template. Or even easier - get a WIX website. That's quite easy.
3. Your brand is not printed on the product.
Your brand name must be permanently printed on the product. A sticker won't do. You can't use anything which is not permanent.
A tip: don't print TM or ® on your product/packaging. For some reason, even though that this offends me as a trademark specialist, some Amazon employees assume that a trademark without ® is somehow different from the trademark with ®. When you see that you printed your trademark with ® on your product they can turn down your application as your trademark is not identical to the one officially registered.

4. Your brand is not printed on the packaging of your product.
That's quite self-explanatory. Your brand (your trademark) must be printed on the package PERMANENTLY in order for your brand to accepted to the Brand Registry Program.