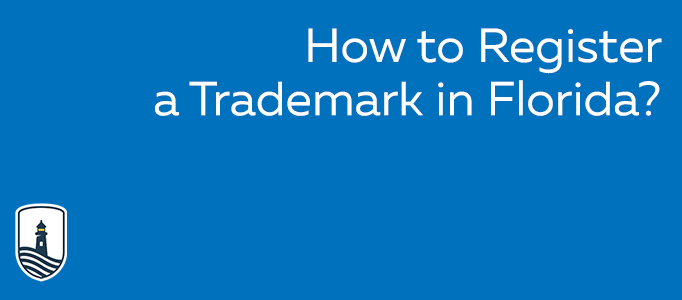 These factors encompass the strength and distinctiveness of your mark, its commonality, alignment with long-term business goals, the significance of conducting a thorough trademark search, and the distinctions between Florida and federal trademark registrations. This concise guide aims to provide you with the essential knowledge to navigate the Florida trademark registration landscape and protect your brand effectively.
During the registration of trademarks, there are some factors that, if carefully considered, may help you choose the right trademark registration plan and increase your chances for a successful registration.
Some of these factors are listed below:
Strength of Mark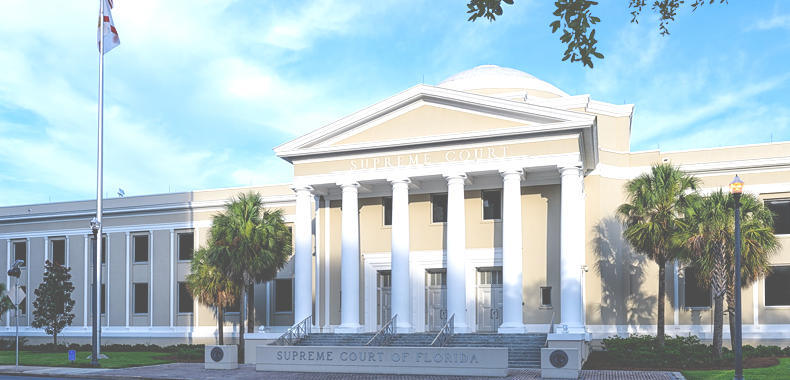 A strong trademark does not only make your registration easy; it also helps to properly set your trademark apart from others. But what makes a strong trademark?
A strong trademark is characterized by a fanciful, descriptive, suggestive, and ultimately distinctive. This is in contrast to a weak trademark, which is usually generic, hence making it difficult to defend in case of litigations.
So, when choosing your trademark, try as much as possible to make it different and easily identified.
Commonality of Mark
This factor is closely related to the strength of your trademark. As mentioned earlier, the strength of your trademark lies in its uniqueness, so you want to avoid choosing one that can be easily confused with other similar trademarks. A common trademark does not serve its purpose of singling out your product, so it loses its value and earning potential.
Long-Term Goals
As a business or brand owner, you don't want to register a trademark that will not be useful for you in the future. So, it's important that you painstakingly consider your long-term business goals when registering a trademark.
Your trademark registration should factor in your future business expansion into other product/service classes or even other locations. Overall, your trademark choice and registration process should align with and facilitate the achievement of your long-term business goals.
Florida Trademark Search
This step simply harmonizes all the aforementioned factors. Performing a trademark search for trademarks registered in Florida (if you intend to register your trademark in Florida) is essential for a successful registration.
A thorough trademark search helps you to know if your proposed trademark is available by identifying similar marks in your product/service class, as well as other classes. This reduces the chances of your trademark application being rejected.
Florida Trademark vs. Federal Trademark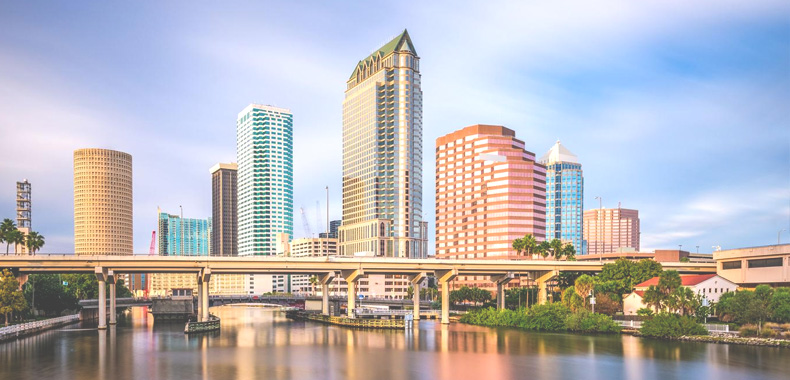 If you register your trademark in the US, you can either register it on a federal or state level. What differentiates a federal trademark registration from a Florida trademark registration? Check the next sections to find out.
Federal Trademark Registration
A federal trademark registration is done through the U.S. Patent and Trademark Office.

It offers the highest level of protection to any product or brand.

A federal trademark registration protects your brand and is recognizable all over the US.

Only a federal-registered trademark is allowed to use the ® symbol.

Federal trademark litigations are addressed at the Trademark and Appeal Board (TTAB).

A federal-registered trademark supersedes any other state-registered trademark.
Florida Trademark Registration
Florida trademark application is easy and the registration takes less time than federal trademark registration.

Filing a Florida also costs less than filing a federal trademark.

Florida trademark allows you to bring a lawsuit in the state court for infringement on your mark's protection rights.

Florida trademarks are established from the first date of use, but you will be required to show evidence of first use.

Florida requires security interests to be recorded through the UCC while the federal statute makes no mention of it.
Why Register a Trademark in Florida in the First Place?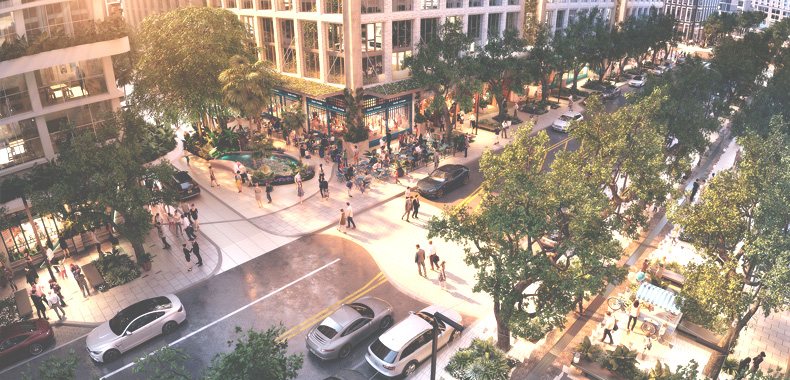 A Florida trademark registration allows you to use your brand name and logo throughout Florida without the fear of someone else infringing on your rights. A Florida trademark registration means that your trademark will be added to the Florida trademark database. So, another business owner is unable to plagiarize your mark or misrepresent it.
❓How Much Does It Cost to Trademark a Name in Florida?
🅰️ Registering a trademark in Florida costs about $87.50 for every class of product or service. However, the registration processes can incur other additional fees like name change fees or trademark cancellation fees, and these could range from $8.75 to $52.50.
❓How Often Does a Florida Trademark Need to Be Renewed?
🅰️ Like federal-registered trademarks, the Florida trademark is valid for five years and must be renewed. To renew a trademark in Florida, you must send a renewal application and fees ($87.50) at least 6 months before your trademark's due date.
Florida Trademark Law Only Applies Within the State
Before we go into details about the trademark registration process in Florida, it is important to point out here that the protection of a Florida trademark is limited to the state's boundaries. As such, a Florida-registered trademark has no protection rights in another state.
Nonetheless, if your business operations and goals are primarily conducted within Florida, then a Florida trademark should serve you well.
How to Register a Trademark in Florida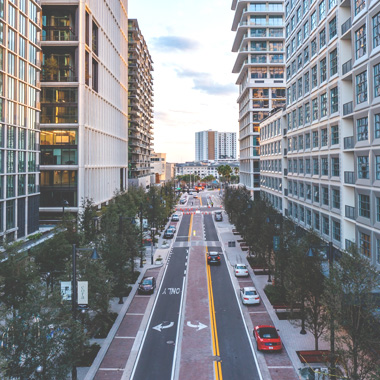 To register a trademark in Florida, follow the steps below:
1.
Create Your Name or Logo
This is the first step in trademark registration. Here, you create the name, phrase, or logo that you want to protect with the trademark. When choosing your name or creating your logo, you should consider something that's unique and distinctive (i.e., a mark that is not too similar to those in your product class).
You also have to think long-term at this stage. You do not want to make a choice that you'll have to change later when your business grows. Lastly, create more than one name/logo, don't limit yourself to just one variant. The reason for this will become evident in the next section.
2.
Conduct a Name or Logo Search
After step 1, conduct a thorough search through the existing trademark database to see if your proposed logo is still available. This is where your options come in handy as it gives you options to fall back on if your proposed name/logo has already been taken by another brand.
Conduct a Florida trademark search so you don't infringe on another company's mark.
3.
Fill Out the Application
Once you have confirmed that your mark is unique, you can proceed to fill out the Florida trademark application by hand or online. Take note to fill the application in the business name or business owner's name. The application should also contain a vivid representation of your proposed marks (logo drawings and how you intend to use them).
4.
Mail the Application and Filing Fee
Afterward, you mail your application to the appropriate address with the filing fee.
Why Should I Trademark in Florida?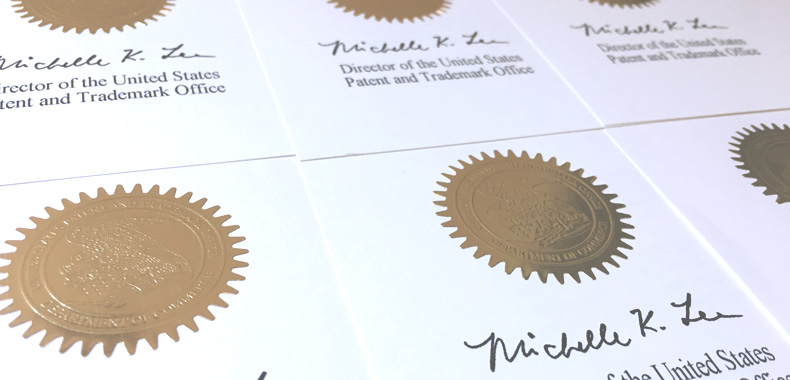 In case you're wondering why you should register your trademark in Florida, here are some reasons you should think about:
Protection
A registered trademark gives you exclusive rights to use the mark for your product and service class. A Florida trademark creates a legal presumption of ownership on your mark across Florida. The trademark can also serve as a recognized basis in the court of law for a lawsuit if someone uses your mark (or a similar mark) unlawfully.
Value
A registered trademark adds value to your business because it instills this level of trust into your clients and can also be your point of entry into other industries. Likewise, a trademark is an asset to a company and can be sold or used as a security interest for business loans.
Permanence
In addition to the reasons listed above, the permanence of trademarks is an advantage. Provided that the trademark has been renewed and is still valid, it will continue to protect your brand and products.
Key Takeaways on Trademark Registration in Florida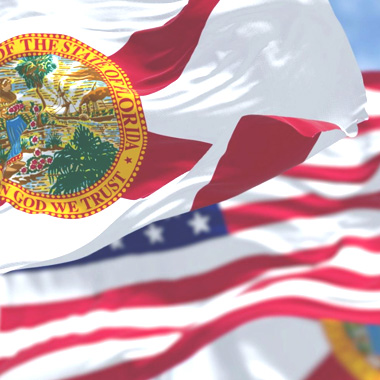 When registering trademarks in Florida, keep these in mind:
A Florida trademark offers statewide protection to your business name and logo from intellectual theft.

Florida trademark registration can be done in the following steps:

Make a name and a logo for your business.

Find names and logos with a similar feel.

Be detailed when completing the application.

Send your application and registration money for a trademark via mail.
How Long Does It Take to Register a Trademark?
The typical registration procedure for a trademark in Florida can take up to six weeks, according to the Florida Department of State.
However, applying for a federal trademark needs more time and work than registering a trademark with the Florida Department of State. The trademark is valid for five years following the completion of the registration.
FAQs
❓Can I Register a Trademark by Myself?
🅰️ Yes, following the instructions on the Florida State Divisions of Corporations website or in this article will guide you to register a trademark on your own.
❓Do I Need a Lawyer for Trademarking in Florida?
🅰️ A lawyer is not required to register a trademark in Florida. However, the following are some ways that a trademark attorney might enhance your trademarking experience:
· Give details about the registration procedure
· Give a simple explanation of the trademarking procedure.
· Walk you through the steps
· To make sure your trademark is original, look up similar ones.
· Take care of the papers
❓What is the Cheapest Way to Trademark?
🅰️ A state-registered trademark (rather than federally) is the cheapest way to register a trademark. Depending on how you file, a federal trademark application can cost anywhere between $225 and $600. The average state trademark, however, only costs $50 to $150.
A trademark in Florida costs $87.50 for each class you register it for. The list of classes is included in the trademark application.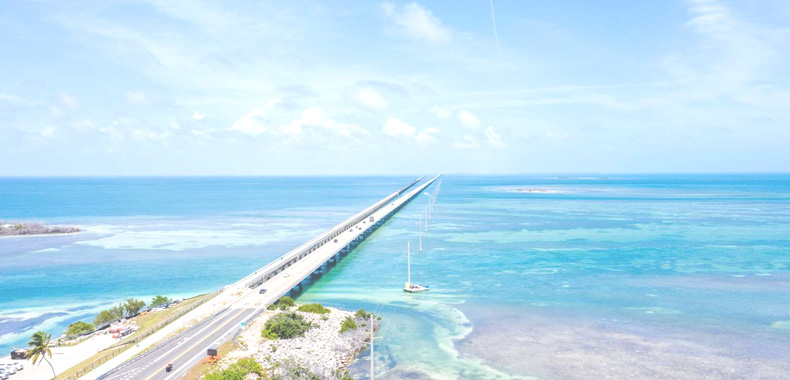 Need Help with a Business Name or Logo Trademark in Florida?