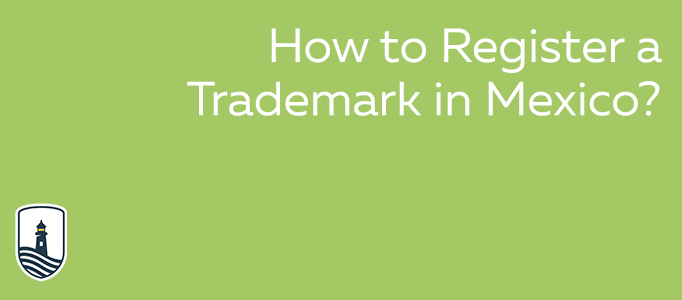 Trademarks are obtained through registration in Mexico. Prior use of a trademark is not important and will not grant you any IP rights in Mexico, unless the use was really extensive and the brand was nation-famous. 
The registration process is governed by a governmental organization called IMPI. The entire process takes 6 months in Mexico provided that there are no issues and objections against the registration of your trademark. 
What is a trademark in Mexico?
A trademark in Mexico is a distinctive sign, symbol, name, logo used to distinguish goods or services of one business from those of others. There are several types of trademarks: a wordmark (just a simple word with no stylization and/or design elements), a logo (a stylized word or an image with or without a literal part) also collective and certification marks are recognized and registered in Mexico. 
A trademark can be anything that can be represented graphically, such as words, names, signatures, letters, numbers, devices, slogans, three-dimensional shapes, combinations of colors, and other distinctive elements.
To be eligible for trademark protection in Mexico, a mark must be unique and distinctive. A mark is unique if it's not similar to any other existing mark for similar products or services. A distinctive mark is a mark that does not directly describe the products or service (a non-distinctive mark is, for example, FreshWater for bottled water).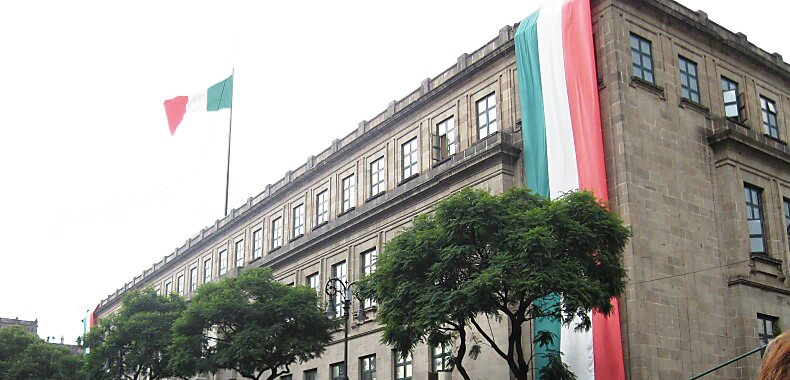 How to file a trademark in Mexico?
A trademark in Mexico must be filed at the IMPI and a government filing fee must be paid. A foreign applicant must be represented by an attorney. Mexican citizens and residents can file marks directly. 
You do not need a power of attorney to appoint an attorney to file a mark for you, a simple email authorization is sufficient. 
The process is as follows:
Check if the mark is unique and distinctive. Hire a Mexican attorney to do this right.   

Prepare a filing application containing a list of goods/services associated with the mark, a full name and address of the owner and the trademark itself. 

If you are represented by an attorney, the attorney will pay the government fee.

Make sure that you have a filing number and filing date as they are used to identify your application.
What is the process of Trademark Registration in Mexico?
Pre-filing search (optional). To go without it is risky. It helps to determine if your mark is unique and registrable.

Filing a trademark.

Publication. There is a period of 1 month during which the trademark will be published as about to be registered. There is no official opposition process in Mexico. Anybody may oppose its registration by paying a fee and submitting their arguments. Ideally, an opponent should have at least one trademark registration / prior application in Mexico in order to file an opposition. However, also it is possible to oppose an application without a trademark, based on prior use of the mark.

Examination. The Trademark Office appoints a trademark examiner who decides if a mark is distinctive and unique. The Trademark Office takes any oppositions filed into consideration when performing the substantive examination. At the end of the substantive examination period, the MTO has to issue an office action, requesting applicants to respond to the oppositions (if any) and any obstacles for registration.

Registration. The mark is registered for 10 years and a digital certificate will be issued by the Trademark Office.
Procedures
Examination procedure is rather detailed in Mexico. A mark can be refused registration if it is not distinctive and if there are similar marks. The similar marks are prior marks for the same or similar services and/or products. 
If an objection is issued by the Trademark Office, your attorney can defend the application by providing arguments for accepting the mark within 30 days after the Office issued the refusal.
There is no official opposition process in Mexico but anyone can submit their arguments against registration of a mark. There is no guarantee that the Office takes any action after receiving the arguments, but that's the only way to try to prevent a trademark from being registered.
How do I get a trademark in Mexico?
If you are abroad you will need a local attorney. You can find them by searching online, however, it can be difficult to understand if the found attorney is reliable and to find a reasonable price. Also, it might be challenging to make sure that there are no hidden fees.
Bonamark was created in 2016 to solve the issue. Our fees are fixed and the prices include all costs and fees for a straightforward process.
Once you hire someone to file your mark in Mexico, you must prepare a list of goods and services and translate it into Spanish. Your attorney (or Bonamark's consultant) will help you to prepare it. You need to cover the products you plan to sell in Mexico. 
What are the Steps of Trademark Registration in Mexico?
Step 1: Preliminary Search
Preliminary search is a crucial first step when registering a trademark in Mexico (or any country really). The preliminary search involves careful and extensive checking through existing trademark databases. This search ensures the trademark you're about to apply for registration has not already been used by someone else for the same (or similar) goods and services. 
You can conduct this search through the Mexican Institute of Industrial Property (IMPI) website or simply request a free trademark search from the Bonarmark team of experts.
Step 2: Application (Filing)
After confirming the availability of your trademark, you can now move on to the application process. Below are some of the documents that you may need to file a trademark application in Mexico:
A formal application contains your personal and contact details and a clear representation of the trademark you're applying for.

A list of the class(es) of goods or services (according to the 

Nice Classification

) that you want to register the trademark for.

You do not require a power of attorney to file a trademark in Mexico.

 Priority claims (if applicable).
Then, you can apply online through IMPI's website or at the IMPI office. The submission of your application will require you to pay a certain amount called the application fee.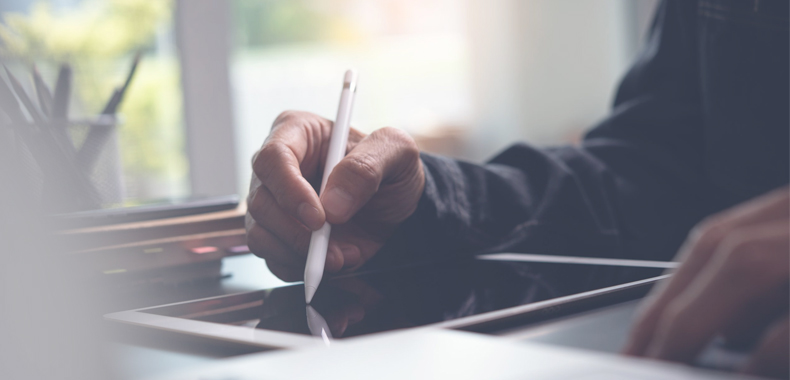 Step 3: Publication
After the IMPI receives and reviews your application, the trademark will be published as "about to be registered" for one month. During this time, any third party who believes your trademark conflicts with their rights can oppose your application. There is no official process for opposing trademark applications in Mexico. 
That is, anybody (with or without a prior trademark registration/application) may oppose a trademark application by submitting their arguments and paying the required fee. If no oppositions are filed within this period, the process can continue.
Step 4: Examination by IMPI
Once the opposition period ends, the IMPI will examine your proposed trademark for uniqueness. At this stage, the trademark office takes into any oppositions filed during the publication stage, if any. During the examination period, you may be required to respond to the opposition or any other obstacles to your trademark registration.
Step 5: Registration
After careful examination, if your application scales through without any opposition/issues, the IMPI will approve your trademark, and you will be asked to pay the registration fee. Afterward, your trademark will be registered for ten years, during which you'll have exclusive rights to use the mark for specified goods and services. The issuance of a digital certificate usually accompanies the registration. 
This stage may take several months, depending on how complex the application is or the challenges faced during the registration process. It is important to point out that you must actively use the registered trademark to avoid cancellation due to non-usage.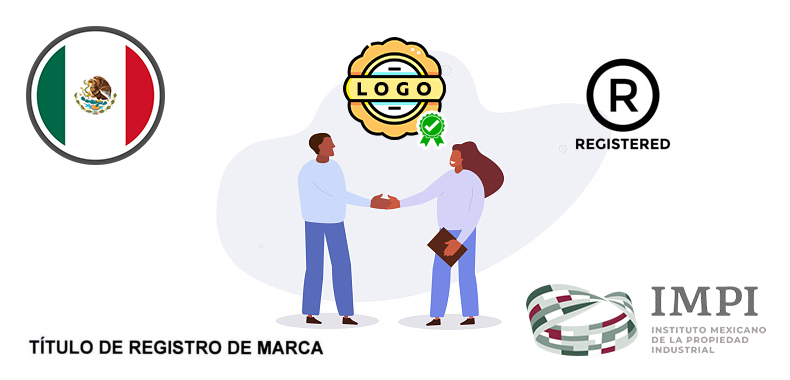 Costs: 
❓ How much does it cost to file for a trademark in Mexico?
🅰️  Knowing the actual trademark registration price, especially when using attorneys or other intermediaries, is often difficult. This is due to possible hidden fees that may be involved.
     However, with Bonamark, all the prices (including attorney's fees) are fixed. The price is $459 for every class of goods/services you register. The price also covers the fees of a local attorney, government fees, and support fees. 
Grant, validity term, and maintenance fees
To obtain trademark protection in Mexico, you must apply to the trademark office and have your application reviewed, examined, and properly registered. As to its validity, a registered trademark has a validity term of 10 years from the date of registration, after which you're required to renew the trademark every 10 years as long as you wish to keep using the trademark. The amount you pay to renew your trademark is referred to as "maintenance fees." 
In addition, as a trademark holder, you are required to submit a declaration of use in the first 3 years after your trademark registration date. This serves as evidence of active usage of the trademark. Afterward, subsequent declarations will be required every ten years when you renew your trademark registration.
International treaties
There are two major trademark treaties that Mexico is a party to. The Madrid Agreement Concerning the International Registration of Marks allows trademark owners to file a single trademark application that will be functional in multiple countries that are party to the treaty. The second treaty is the Madrid Protocol Relating to the Madrid Agreement Concerning the International Registration of Marks, an updated version of the Madrid Agreement.
Furthermore, Mexico is a party to the Paris Convention for the Protection of Industrial Property and the Agreement on Trade-Related Aspects of Intellectual Property Rights (TRIPS Agreement), both of which provide certain protections for trademarks registered in one country and used in another country.
Representation by a trademark attorney
If you are a foreigner applying for a trademark in Mexico, you need a local trademark attorney to apply on your behalf. This attorney helps you navigate the registration process to ensure a successful trademark registration.
However, while you can find many English-speaking attorneys, the quality of their services can't be reliably verified as there is no way to check if the price is all-encompassing (i.e. if there are extra fees).   
Bonamark gets you all you need for a successful Mexican trademark application at a fixed price. So you do not have to worry about any hidden price.
❓ Is Mexico a single-class trademark country?
🅰️ Mexico is a single-class trademark country. You can only file a trademark application for a single class of goods/services at a time. Hence, registering a trademark for multiple classes of goods/services will require multiple trademark applications for each class.
❓ How long does a trademark last in Mexico?
🅰️ 10 years from the registration date. A declaration of use needs to be filed every 3 years. As of today (August 2023), the price is US$319. The declaration proves that the mark is in use in Mexico. If no declaration is filed, the mark will be canceled. 
❓ What is the grace period for trademark declaration of use in Mexico?
🅰️ There is no grace period for filing a declaration of use in Mexico. As a trademark holder, you're required to file a declaration of use as evidence that the mark is in active usage. Failure to file a Declaration of Use (DOU) within the first 3 years may result in the cancellation of your trademark.
❓ What is the trademark symbol in Mexico?
🅰️ The trademark symbols for registered and unregistered trademarks in Mexico are as follows:
     Registered trademark: The registered trademark symbol is the encircled "R" (®). Using this symbol is mandatory for registered trademarks in Mexico, and using a registered trademark without the ® symbol may make you liable for damages.
     Unregistered trademark: The symbol is the small capital letters "TM" (™). Unlike the registered trademark, using the unregistered trademark (™) is a good idea, but it is not mandatory.
❓ Do you need to file a trademark from another country in Mexico?
🅰️ In Mexico, If you want to protect a trademark already registered in another country, you need to file a trademark application. Moreover, speaking with an experienced trademark attorney who can help ensure your Mexican trademark process and protect your intellectual property rights is crucial.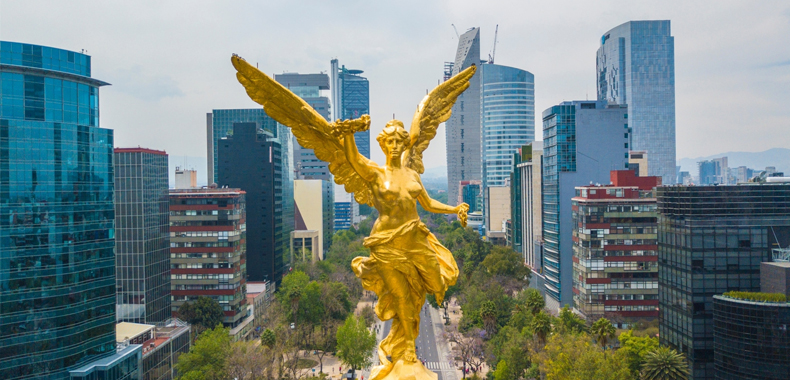 ❓ Are US patents valid in Mexico?
🅰️ US patents are not valid in Mexico because they are regional, meaning they only offer protection in regions/countries where they are granted. So, if you need patent protection in Mexico, you must apply and get a Mexican patent. 
That said, you can file an international patent application with the World Intellectual Property Organisation (WIPO) under the Patent Cooperation Treaty (PCT), which allows you to file a single patent application and use it to seek patent protection in multiple countries. 
However, you should note that you must file national patent applications in your countries of interest within 30 months of your international patent application date.