✅ How to avoid extra fees when filing in Canada

 

When filing in Canada with Bonamark only one type of extra fees might be possible. It is a price to respond to an objection if there is a similar mark or if your mark is unregistrable for a different reason. How to avoid? Ordering our Study virtually nullifies this risk.

Unlike other agents we manually pick only approved goods and services for your application and this helps to avoid objections which are very common in Canada and cost up to 1000$ to respond.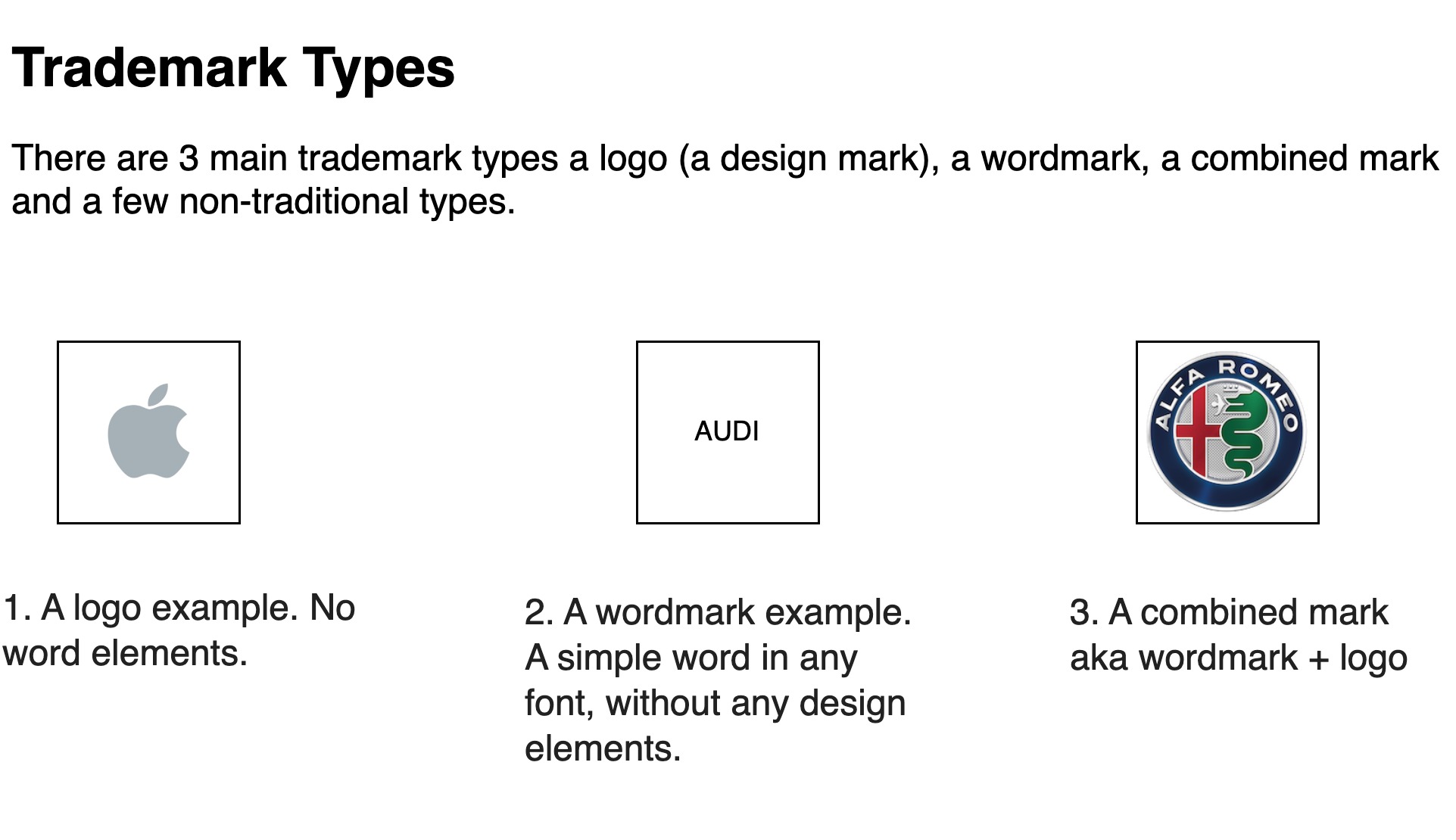 We recommend choosing a wordmark as your first mark. It gives the broadest scope of protection and wordmarks are rarely changed, unlike logos.

A logo as a first mark is recommended if the mark you are trying to register is considered weak (descriptive, for example).
A combined mark is a solid choice in many countries. But you must use your mark as it was registered at least sometimes. Therefore, a wordmark is still preferred as it remains the best value for money.
How to apply for a trademark in Canada
Filing plan:
1. Start with a Free TM Search. We will check if there are any obvious conflicts. You will know if it's worth moving forward with the mark.
2. Attorney's opinion (a.k.a. Study) In some cases we may recommend asking our attorney to review the case and prepare a detailed registration report. That's an optional non-obligatory service.
3. Request registration. The process is completely online and we'll request your mark within 3-5 days and you will get a filing confirmation.
🇨🇦 Detailed Trademark Fees in Canada
Trademark services in Canada

Service type

Price, USD

Filing, extra class

119

(Gov. fee included)

Assignment/Trademark Transfer

250

Responses to non-substantial objections

up to 200
Responses to substantial objections
200-800

Change of Address

120

Renewal, 1st class

649

Renewal, extra class

169

Design Patent registration

1299

Design Patent registration (additional design)

799
The prices are for reference only and can be changed without prior notice.
Trademark Registration Process in Canada in a nutshell
Registration Requirements
Name of the applicant
Address of the applicant
Description of products/services the applicant sells.
Details of the trademark
Our advice to Trademark Applicants in Canada
Be as precise in the description as possible. The Trademark Office of Canada generally does not accept vague descriptions and will issue an office action requesting a more detailed description (i.e. tableware most likely will not be accepted, you should list all the products you use your trademark on plates, mugs, bowls, etc.)
Be sure to use your trademark exactly as it was registered. If you altered a single detail in your logo, the best idea will be to file it again. The use is crucial since only trademarks in use can maintain their protected status in Canada and the amended logo and the original logo will not be taken as the same.
The Canadian Trademarks Act does not allow for the registration of a trademark in the name of two individuals. This can, however, be addressed by indicating the name of the business that they operate under – for example "Name 1 and Name 2 doing business as [X]".
Our professional trademark attorney in Canada will prepare and file your trademark for registration in the country.
Our Services
A
B
C
D

1

1st class
Extra class
Official fee included

2

Registration Request
US$599
US$99
Yes, 336 CAD in the first class,
101 CAD per extra class

3

Trademark Study (wordmark/logo)
US$119
US$99
N/A

4

Trademark Study (combined)
US$189
US$189
N/A
We offer the following services in Canada:
Fast Trademark Search Online - our prices include the government fees and legal fees
Trademark opposition
Defenses in case of oppositions or objections/office actions in Canada
Trademark assignment
Change of name/Change of Address
If you are interested in any of these services, please do not hesitate to contact us.
5 Step Procedure to Register a Trademark in Canada
A formal examination
Examination
Publication
Allowance
Registration
Our attorney will file your trademark within 5 business days.
Registration duration
10 years starting from the registration date. Note that in order to get your trademark registered, the trademark must be in use in Canada. Unlike the USA, you are not obliged to provide any specimens of use at the moment of acceptance of your trademark, however, you will have to make a statement that you are using your trademark in Canada on the products which are mentioned in the description.
The Trademark Office of Canada can request you to present the specimens of use in the future if there are any legal proceedings ongoing regarding your trademark (i.e. someone filed a cancellation of your trademark or you decided to oppose another trademark).
In case if you are unable to present the specimens, the trademark might be cancelled.
Note, that our fees for a registration request in Canada do not include final registration fees. The prices do not include any legal defenses in case of oppositions or objections.
Online Trademark Search in Canada
To search for a trademark in Canada, you can use the Canadian Intellectual Property Office's (CIPO) trademark database.
You can also search for trademarks in Canada using a private trademark search firm or an attorney who specializes in trademark law.
When searching for a trademark in Canada, it is important to conduct a thorough search to ensure that your proposed trademark does not infringe on any existing trademarks. This includes searching for similar trademarks that are currently in use or have been registered in the past.
You can search the database by entering keywords, phrases or the exact trademark that you are looking for. The database will show you all the trademarks that match your search criteria, including trademarks that are registered, pending registration or abandoned.
You can also narrow your search by choosing different filters such as the trademark class, status of the trademark, owner's name, and application/registration number.
📆 Trademark Renewal in Canada
Canada trademark renewal period
A trademark validity period in Canada is 10 years from the date of registration (previously it was 15 years). The owner of the mark must timely renew the trademark or the mark will expire 6 months after the expiration date. The Trademark Office of Canada (CIPO) will notify the representative of the mark owner of the upcoming trademark renewal.
Strictly speaking, trademarks may be renewed 6 months before or after the renewal date
CA trademark renewal schedule
The price is 599$ for one class, 199$ for each additional class. The government fee is included in the price. Additional fees for amending the description in accordance with the Nice Classification.
Trademark renewal process
Please contact us using the following form in order to request a trademark renewal. The process is rather simple, our attorney will become your representative and will pay the renewal fee.
How to apply
Documents required: no documents required in order to renew a Trademark in Canada. The only requirement is to pay the renewal fee.
How fast the process is
The process takes approximately 1 month, and a renewal certificate is issued.
Possible issues during the renewal process
No issues are expected and can possibly occur. The process is straightforward.
What if the deadline is missed?
Grace period is 6 months, there is no additional fee for submitting a renewal in Canada within 6 months after an expiration date.
Official Trademark Office in Canada
Address: Place du Portage I 50 Victoria Street, Room C-114, Gatineau, Québec K1A 0C9
Telephone: 1 819 934 0544
FAQ Trademark Registration in Canada
Are American (US) trademarks protected in Canada?
American or more specifically US trademarks are not automatically protected in Canada. In Canada, trademark protection is obtained through the registration process with the Canadian Intellectual Property Office (CIPO).
A trademark owner who wants to protect their trademark in Canada must file a trademark application with CIPO, and go through the examination, publication and registration process, similar to the process in OAPI.
Can a US based company register a trademark in Canada?
Yes, it can. It must appoint a Canadian trademark agent or attorney who will represent them throughout the process. The trademark agent or attorney will file the application and communicate with CIPO on the company's behalf. The trademark agent or attorney will file the application and communicate with CIPO on the company's behalf. If the company has a real office in Canada, it can file the mark without hiring an attorney.
How to trademark a logo in Canada?
To register a logo in Canada you must follow the same steps as for registering a word-only mark.
1. Conduct a trademark search. Usually, searching a logo is more expensive if you are hiring a trademark professional like Bonamark.com
2. Choose the classes: Identify the classes of goods and services that your logo will be used in.
3. Prepare an acceptable description of goods and service
4. File the logo as a trademark
How long does it take to register a trademark in Canada?
The Canadian Intellectual Property Office typically takes about 12 to 18 months to process a trademark application from the time it is filed. However, it can take longer if there are issues with the application or if it is opposed by third parties.
How much does a trademark cost in Canada?
US$579 in one class with Bonamark.com (336 CAD as a government fee is included), US$99 per extra class (101 CAD as a government fee is included).
Should you use a trademark agent in Canada?
Using a trademark agent in Canada can be beneficial in several ways. Here are a few reasons why you may want to consider using a trademark agent:
Knowledge and expertise: trademark agents are experts in trademark law and the registration process, so they can help you navigate the complex legal requirements and ensure that your application is complete and compliant.
Increased chances of success: trademark agents have a good understanding of what types of trademarks are likely to be approved and can help you choose a strong and distinct trademark that is more likely to be registered.
Time-saving: trademark agents can handle the entire registration process for you, saving you time and allowing you to focus on other aspects of your business.
Cost-effective: Using a trademark agent can save you money in the long run by avoiding costly mistakes and reducing the chances of your application being rejected.
It is worth noting that the use of a trademark agent is not mandatory (if you are in Canada) but recommended in order to ensure that you are meeting the legal requirements and to increase your chances of success.
How to trademark an image in Canada?
In Canada, you can trademark an image by registering it as a trademark with the Canadian Intellectual Property Office (CIPO). Here are the general steps to trademark an image in Canada:
Conduct a trademark search: Before you apply to register your image, it is important to conduct a search to ensure that your image is not already in use or registered by someone else.
Prepare the application: To apply for a trademark, you will need to provide certain information, including the name and address of the applicant, the image to be registered, and the goods and services associated with the image.
File the application: Once your application is complete, you can file it with the CIPO.
Examination: Once your application is filed, it will be examined by a trademark examiner. During this process, the examiner will review your application to ensure that it meets all the legal requirements for registration.
Publication: If your application is approved, your image will be published in the Canadian Trade-marks Journal, giving any interested party the opportunity to object to the registration within two months from the date of publication.
Registration: If no objections are raised, or if any objections are overcome, your image will be registered as a trademark in Canada.
It is important to note that not all images are registrable as trademarks, the image should be distinctive and not descriptive or generic of the goods or services associated.